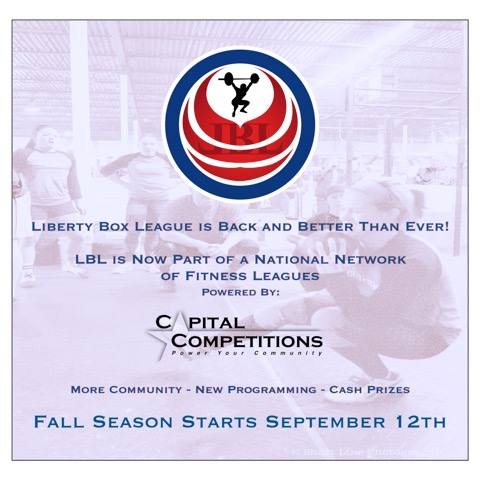 Want to compete? Get in touch!
If you would like to join our league next season, sign up or contact us to find out more information.
Email
LibertyBoxLeague@gmail.com:
5 Week Regular Season
Championship Tournament
Compete at Local Affiliates
Paid Referees
Cash Prizes


Liberty Box League will be returning this Fall and we are excited to bring our exciting brand of fitness back to the Philadelphia region!
There are some improvements to the league this year that we are excited to share with you in the coming weeks. The first big announcement is we are partnering with Capital Competitions, which is a national network of fitness leagues across the USA.
Be sure to check back as we roll out the exciting new improvements that will help take Liberty Box League to the next level and provide you with the best platform for fitness competitions in the area!